Click on The interactive buttons to see what is inside the pockets and learn more about the project it represents.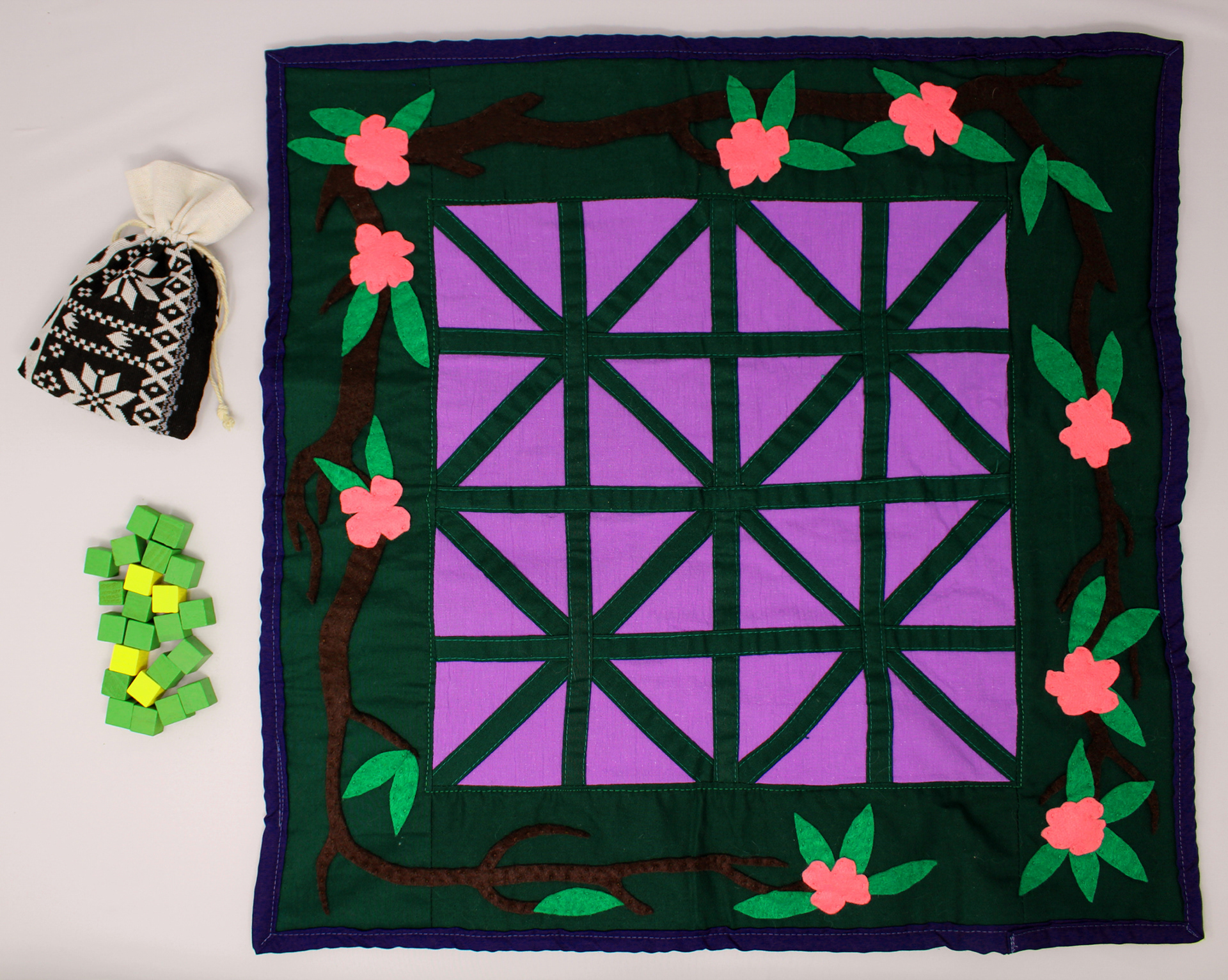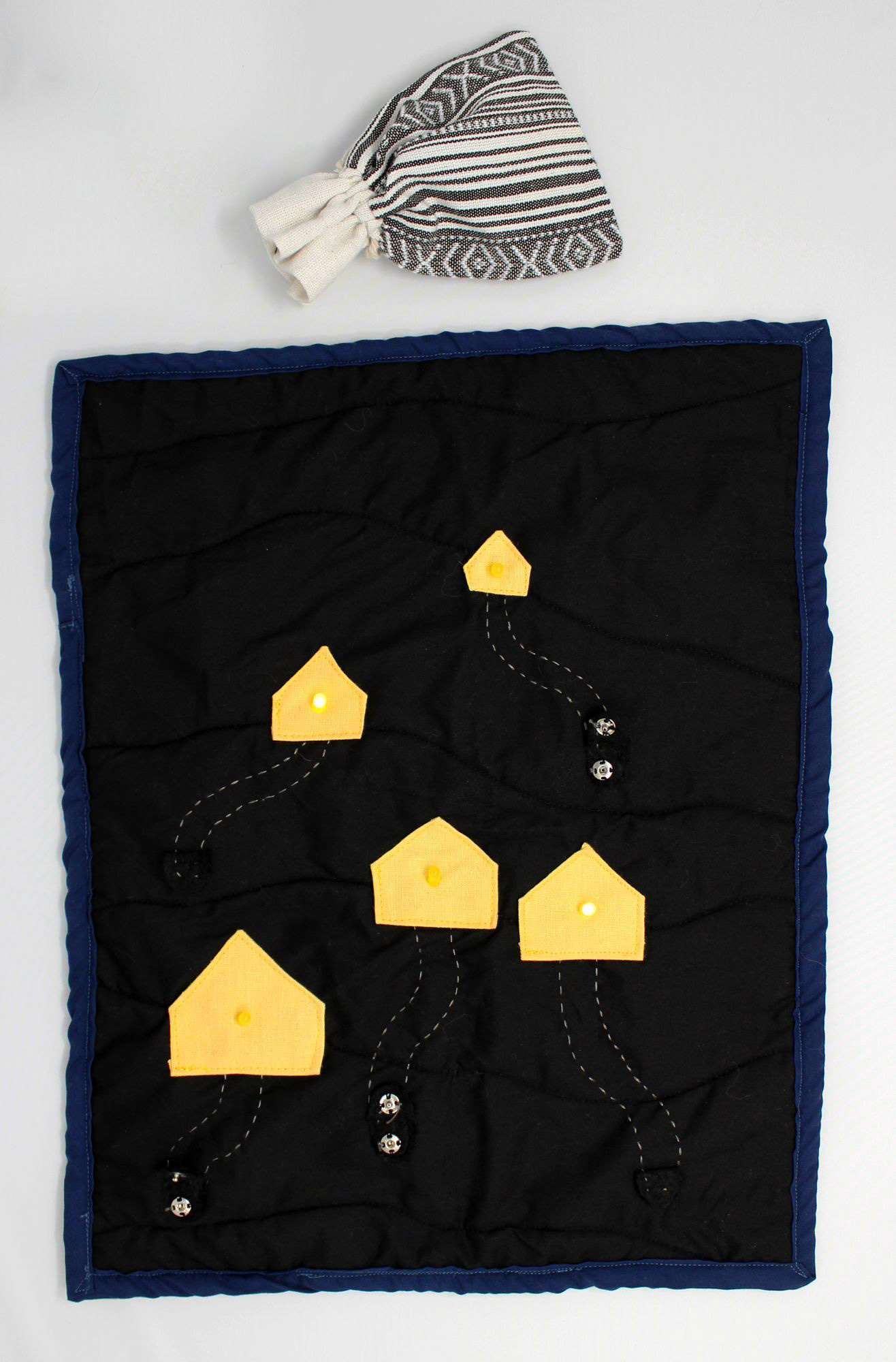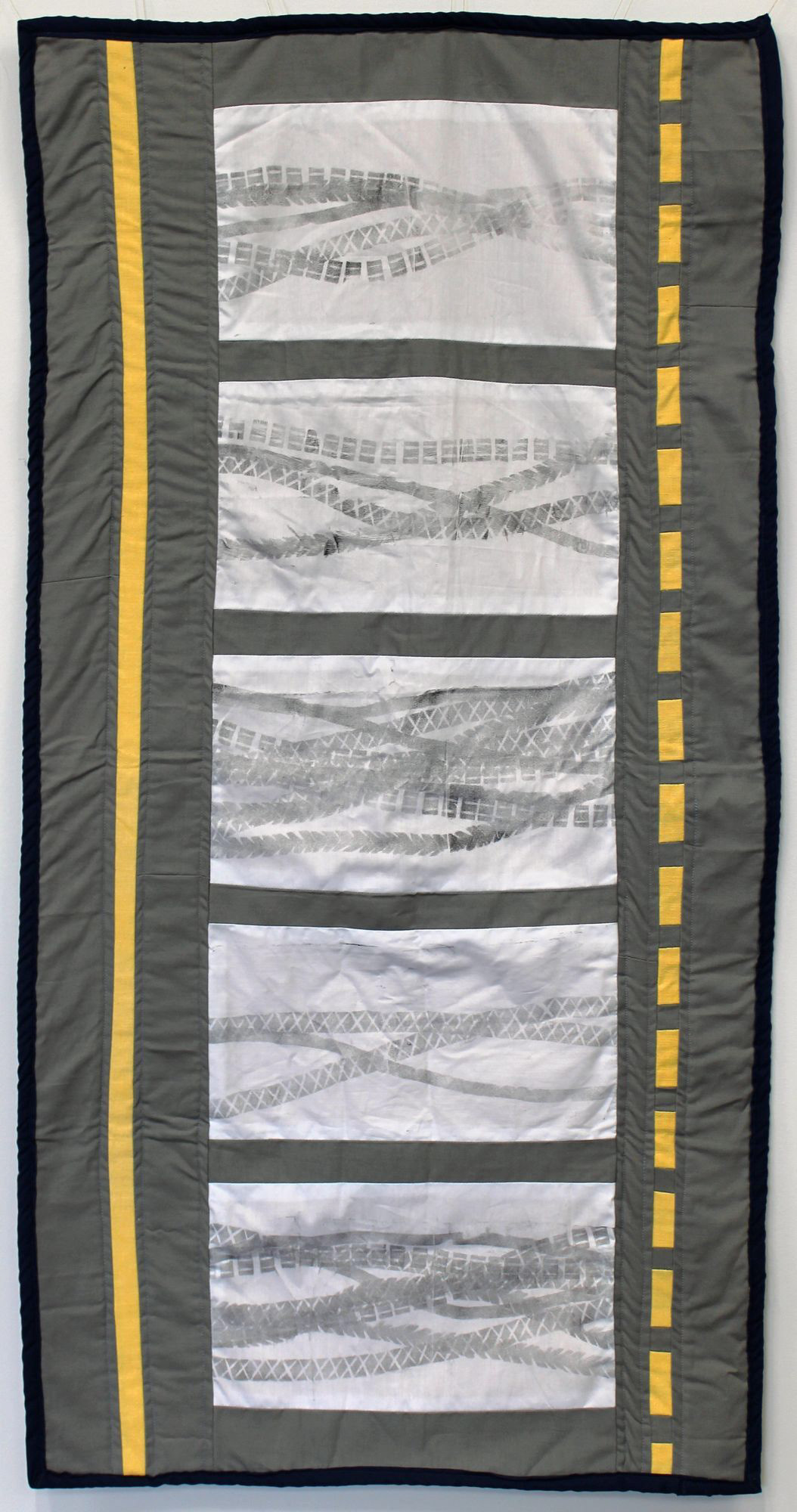 I was commissioned by Wonder'neath Art Society to create a  soft textile sculpture highlighting the legacy of 13 years of consistent community-based arts programming by the Art Bikers program in Kjipuktuk/Halifax area. this interactive piece, Tracing Routes, unfolds for its audience to discover pockets, pull-outs, and hidden treasures that share stories of artistic collaboration across many years and communities. Completed in the fall of 2020, the artwork is approximately 4' x 4.5', with 9 pockets each containing smaller works representing different projects created through quilting, weaving, sewable circuits, cyanotype, and printmaking.  Tracing Routes is at once a celebration, a history, and an invitation to participation that will serve as a catalyst for conversations around socially engaged practice, and honour grassroots collaborative making.
Wonder'neath Art Society and the Art Bikers program are situated in Kjipuktuk, in unceded and unsurrendered Mi'kmaq territory. Art Bikers is a mobile community arts program delivered by bicycle and trailer to public green spaces in greater Kjipuktuk/Halifax by a team of trained artist facilitators. Developed by artists Terri Whetstone and Jesse Harrod on behalf of the 4Cs Foundation in 2006, the program has completed 13 consecutive seasons and has been delivered by Wonder'neath since 2017.
thanks to Wonder'neath arts society, Arts Nova scotia for funding the project and Morgan Bath for her research and development of this interactive exhibit.